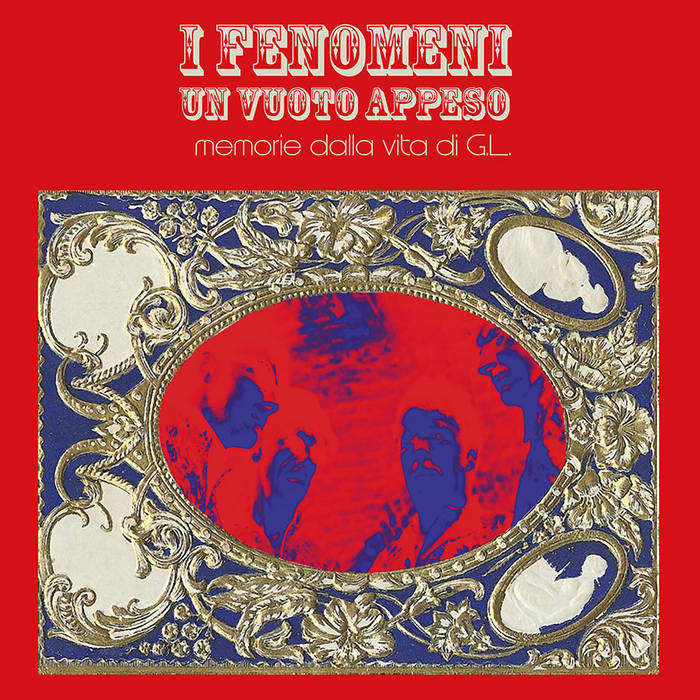 I Fenomeni - Un Vuoto Appeso (LP)
File Under: Psychedelic Rock / Garage Rock
Sound:

https://www.youtube.com/watch?v=Q7YNn2L7yB8

https://merlinsnoserecords.bandcamp.com/album/un-vuoto-appeso


Cat.Nr.: MN 1013
Label: Merlins Nose Records
Formats: LP

Price
: 19,99 €
Barcode: 0710473604253
Releasedate: 20.02.2016
Here we go and check some rather fresh band : I FENOMENI, formed in 2010 in Italy with the intention to create the dirtiest and most fuzzed out garage beat ever. Dirty guitar sounds and cheesy Farfisa organ lines on a solid and straightly pushing rhythmical substraction with some melodic vocals sung in Italian language are the ingredients of a joy – and colorful record that feels like a lost gem from not later than 1967. Nobody could tell this was first released in 2013 and reissued right now. Sound, interplay, melodies and spirit speak of smoky clubs with swirls of colors ornamenting the walls and acid drenched drinks being served by topless waitresses in short skirts. You find yourself back in the mid sixties when it all began and the music here brings to mind tons of popular acts from that era. Starting with the early BYRDS, moving along to the US underground heroes such as THE SEEDS, THE STRAWBERRY ALARM CLOCK, THE THIRD BARDO or the later ANIMALS and psyched out JEFFERSON AIRPLANE stuff. If you look for innovations, please stop reading and grab some modern progressive rock for your own joy but if you want to be swallowed into a tunnel of sounds and colors where you can trip easy and free, this is yours. Despite the rather short length of these acid garage beat tunes you will leave what people call reality for a while. Everything here just grabs my soul and melts it away. Memorable melodies, moody riffs and those simmering fuzzed out lead guitars get me lose my senses. This is definitely addictive stuff. If you are a fan of current acid rock like BABY WOODROSE you will not only dig but definitely worship I FENOMENI. The language is rather not important in this context as the voice alone is commanding and you understand the message without understanding the language. Beautiful and haunting. A must have for all psyche and garage freaks.